WordPress Theme Design & Development
About Science Video Courses
We have been working with Science Video Courses for many years now to help them provide excellent learning materials to students of a wide range of ages. Science Video Courses was started by Graham, who is an experienced Science teacher and loves to help students learn all about Biology, Chemistry and Physics. When we first started working with Graham, he had an existing educational WordPress website and required a re-design and new features to be added. He stated that he wanted to bring his website into the 21st century. The website needed to have membership subscription functionality for online video courses, amongst other features.

In our first year working with Graham, we designed and built a brand-new bespoke WordPress theme for his first website iGCSE Science Courses. The design is clean, contemporary, mobile optimised and easy to navigate. For the membership functionality we integrated membership subscription features, along with coupon codes, a video gallery and an email sign-up form. The website helped Graham to reach more customers and provide a better experience for users.
Over the following years, due to the overwhelming success of iGCSE Science Courses, Graham commissioned us to build three more websites: KS3 Science Courses, KS2 Science Courses, and the umbrella website Science Video Courses.
Each website follows the same design principles, but with a unique colour scheme. Science Video Courses is now successfully able to reach a wide audience and provide educational science materials for ages 7 to 16. Graham has even received interest from international private schools for a special subscription access to his science videos.
Overall our work with Graham Bray has helped his business to grow substantially and provide better education services to his customers, resulting in greater revenue and happier customers. We continue to work with Science Video Courses on a regular basis to keep all of their websites up-to-date and provide technical support.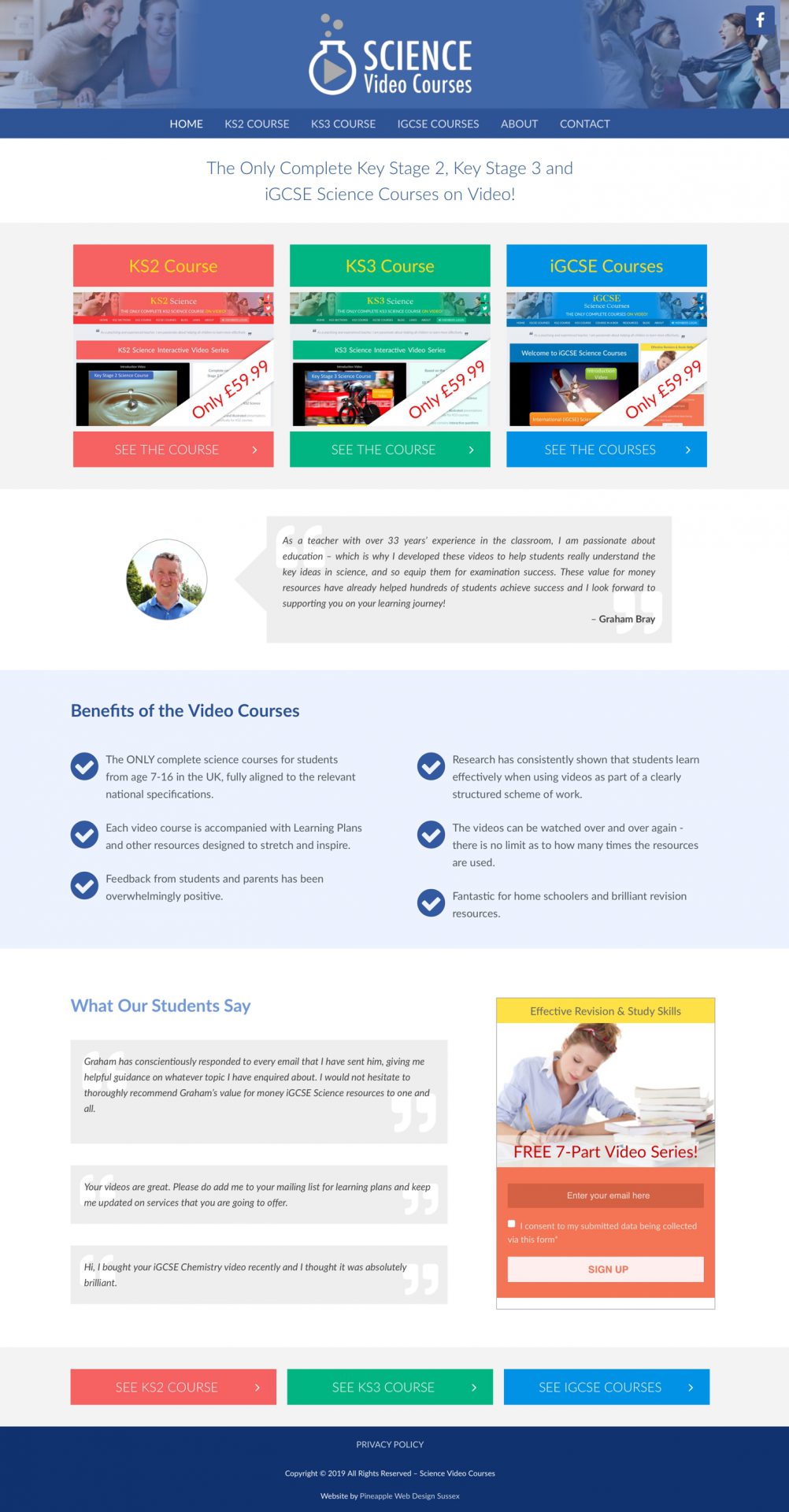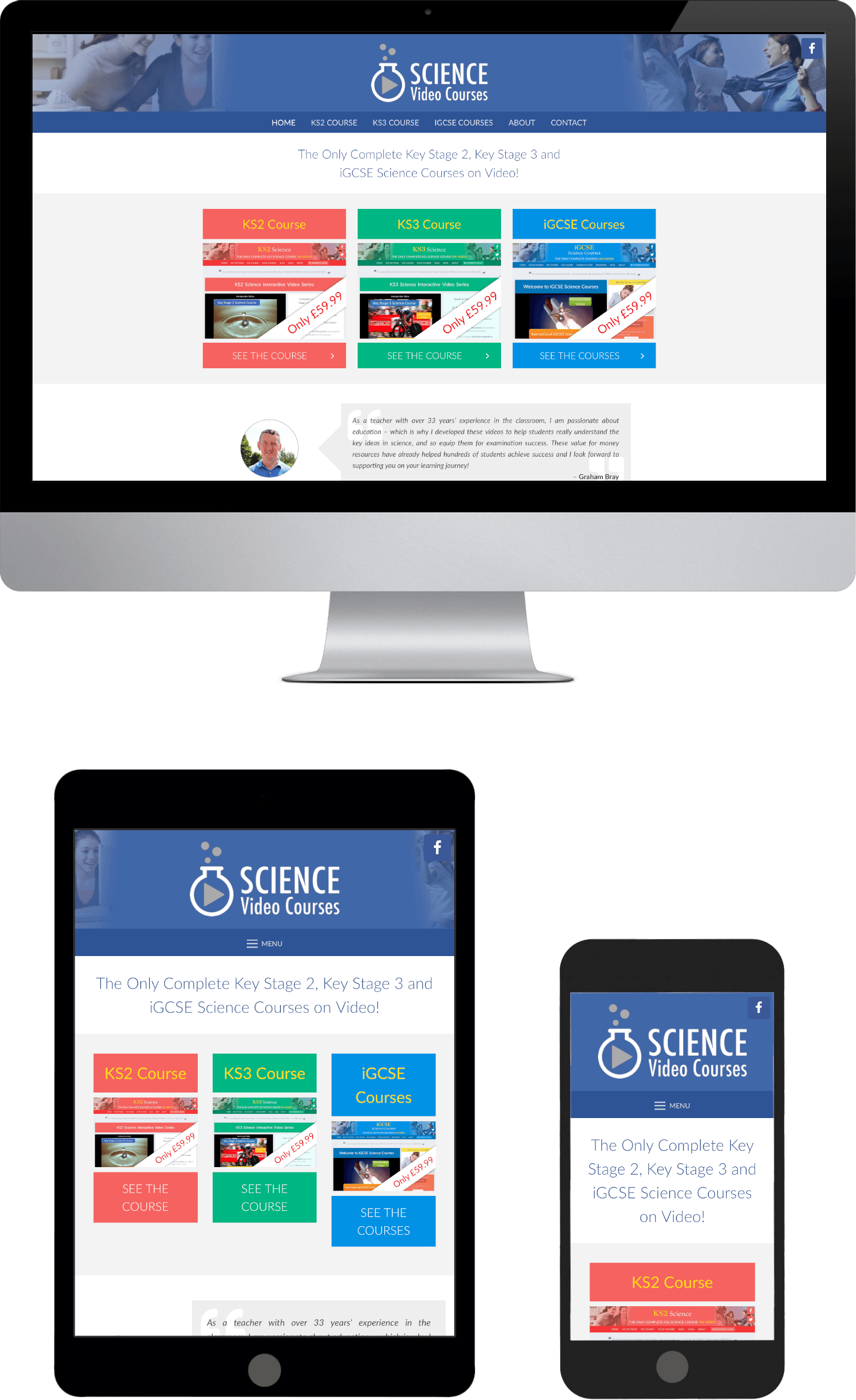 A few months ago I approached Pineapple Web Design to update my existing website and incorporate some new ideas that I had been developing. Peter from Pineapple Web Design took away my ideas and successfully incorporated them into a slicker, more professional-looking website that I am very pleased with.

On occasions I have asked for specific alterations to the original brief, and these have been incorporated with little fuss.

Peter always responds to emails with pleasing punctuality, and he explains changes and updates in a way that I can understand i.e. with little jargon! I have no hesitation in recommending Pineapple Web design.
In this project the following services were carried by Pineapple Web Design for the client: