Venue Website & Seat Booking System
The Hailsham Pavilion is an independent theatre, cinema and live event venue in Hailsham, East Sussex. They have a beautiful fully restored interior and show films and live events on a daily basis. Hailsham Pavilion required a complete website re-design and a brand new online booking system.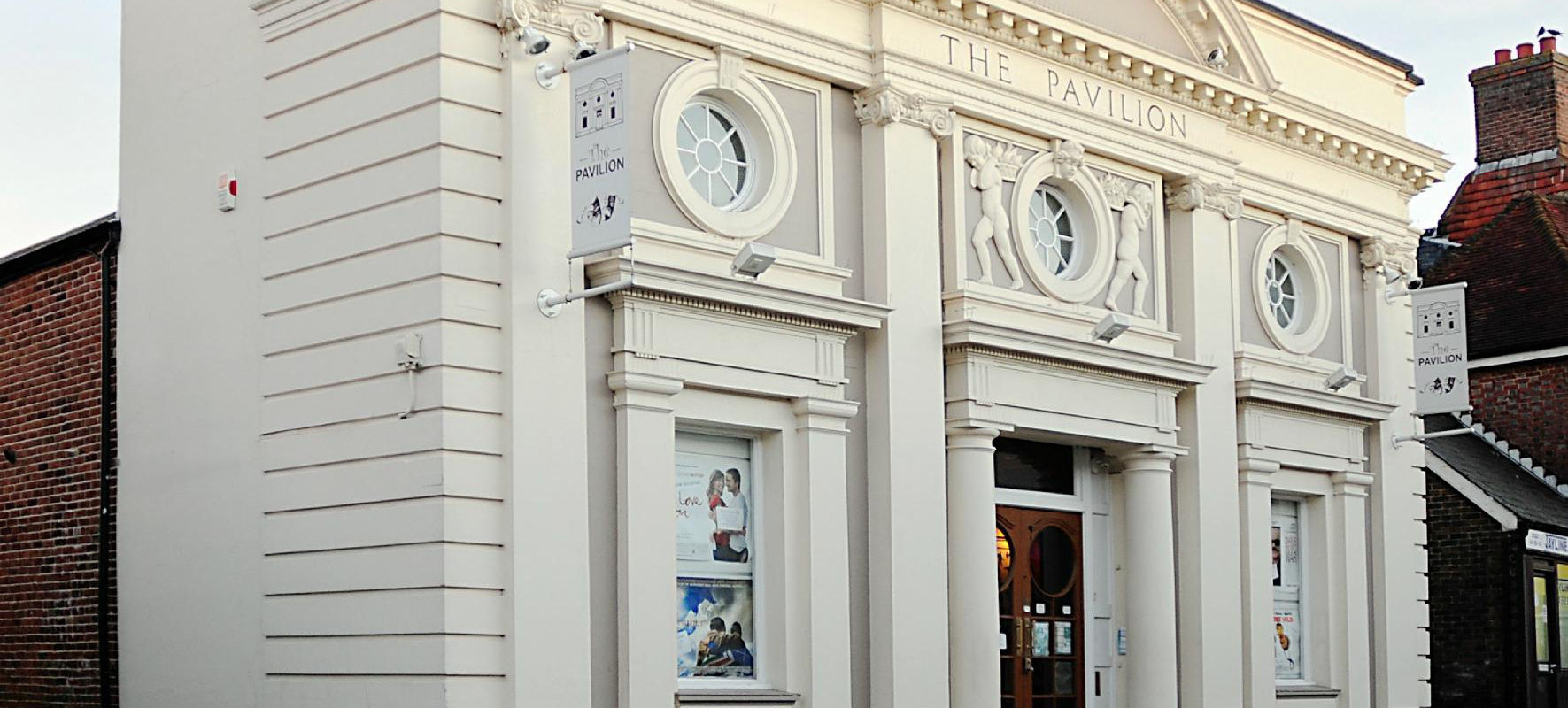 We discussed their needs with them, designed and developed a clean, contemporary, mobile-ready and fast website, to allow their customers to easily see what they are showing. Customers can view all the movies, live events and event cinema, with handy filters to narrow down by genre. The booking system allows customers to easily choose their seats, ticket type and enter a coupon code, if required.
For the pavilion staff we provided an easy content management system, so that the website can be kept up-to-date. In the booking system, the staff can view, edit and print tickets for bookings, as required.
Hailsham Pavilion needed a specific set of functionality, which we delivered along with providing training for their team to fully utilise the new system. We continue to work with Hailsham Pavilion, as they look to add further functionality to their booking system.
Overall the new website and booking system has helped Hailsham Pavilion to increase their ticket sales by more than
.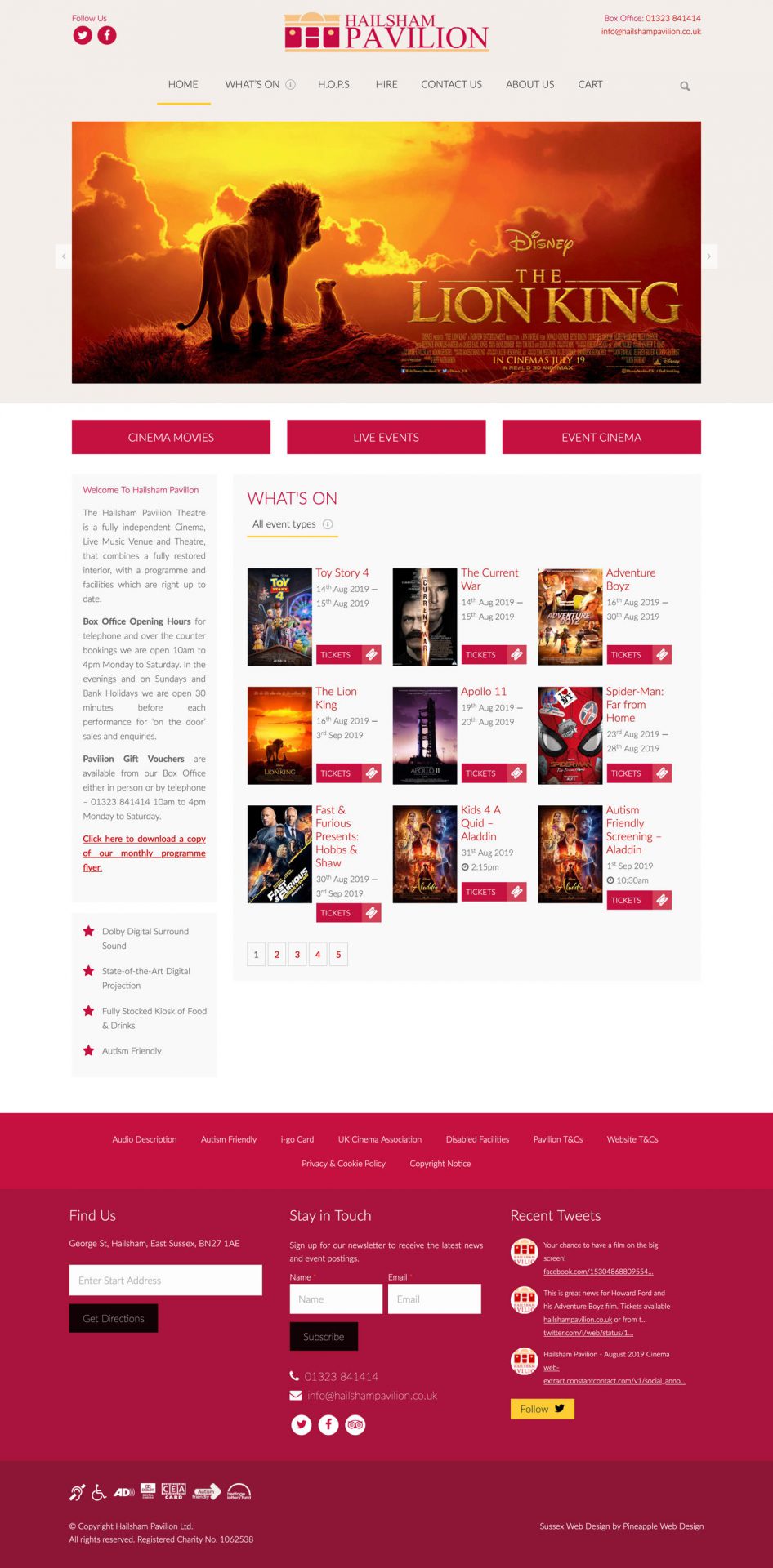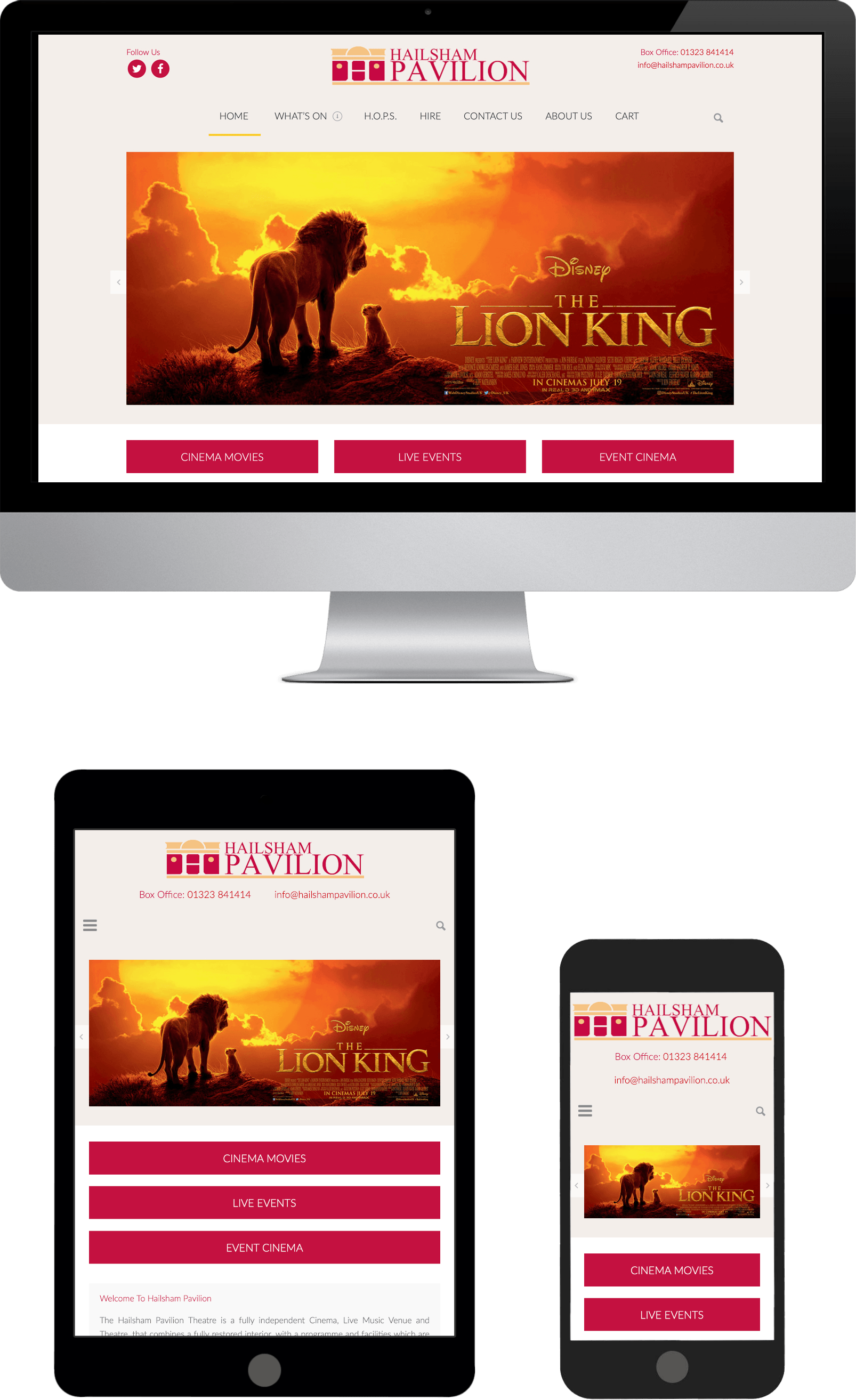 Pineapple Web Design created a new website for our business (Hailsham Pavilion Theatre) and also devised and created a new web-based booking system to work in conjunction with the new website. It's been a process of working together and collaborating with Pineapple to achieve our goal and we are extremely happy with the results. The team at Pineapple are great to work with, they are patient, calm and very clear about what outcomes can be expected. I would not hesitate to recommend them to any business or organisation looking to improve their online presence.
In this project the following services were carried by Pineapple Web Design for the client: